About our club
Mount Martha Soccer Club was established in 2014 by a group of dedicated parents for the community in and around Mount Martha. Since our first season in 2015, the club has seen significant growth, and in 2020, relocated from Mace Oval in Mount Martha to a first class, purpose-built facility at Civic Reserve in Mornington.
A young, progressive club, we strive to be a thriving community club that fosters a love of the game and the people who play it.
President: Rhys Piper
Rhys has lived in Mount Martha since 2007, having moved from Canberra with his wife, Kate, to start their family.
Rhys has coached his son's team since 2017, as well as being a member of the men's over 35s team. He is still working on getting his daughter, Bronte, keen for 2021!
Rhys brings to MMSC his experience as a player, a coach and a leader. Having played five years of youth league (U21s), amateurs in Wollongong and then another four years in Canberra, Rhys understands the importance of developing MMSC's players, not only as great soccer players, but also as individuals willing work together as a team and give it their all.
Rhys has held leadership roles in a number of clubs and looks forward to bringing his experience and passion to his new role as Club President.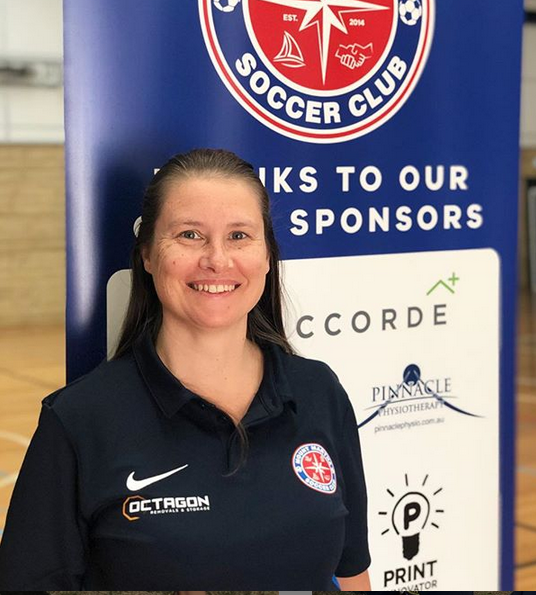 Secretary: Lyndall Kennedy
Lyndall has been a Mount Martha resident for 12 years, and has two young boys playing with the club. As a practicing lawyer, Lyndall brings a wide range of experience in governance and compliance, in addition to having previous experience on volunteer community boards. She fully supports the club's ethos of playing a fair and respectful game, by supporting players to reach their individual potential across all levels of ability. Lyndall was welcomed to the club executive in August 2020.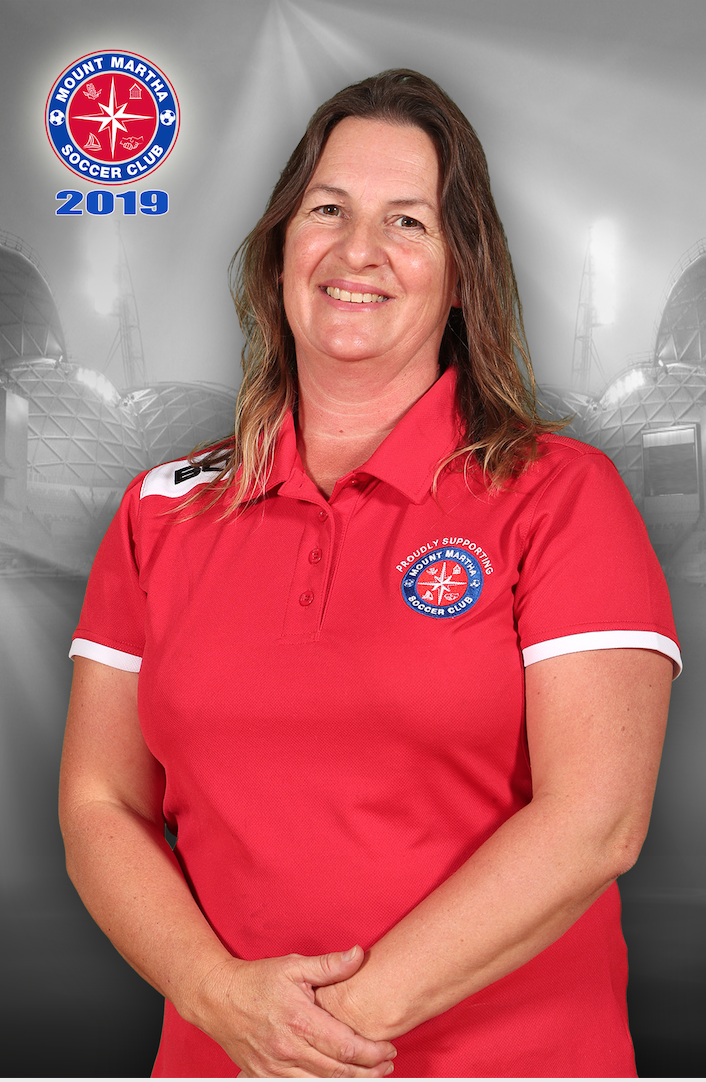 Head Of Operations: Cheree Lane
Cheree has been with Mount Martha Soccer Club since its inception in 2014 and lead our largest intake of new members in 2015 with the addition of five new girls teams. Cheree believes providing our kids with a safe and fun environment to play sport at a social or competitive level is very important. Cheree played an important role in helping establish the club's new home at Civic Reserve, Mornington.